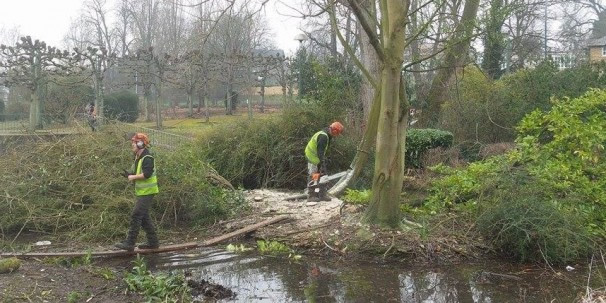 Water Gardens Restoration Project
We at Treelife are proud to be involved with the Jellicoe Water Gardens restoration project.
The Water Gardens in Hemel Hempstead were designed in 1962 by Geoffrey Jellicoe. In recent decades the gardens have become overgrown and were in need of some TLC. Dacorum Borough Council were successful a gaining a £3.6 million funding to renovate the gardens.
Treelife were asked to carry out the tree work, our task was to remove many of the trees not included in the original plan and reduce and thin many of the remaining trees. This will allow more light onto the site allowing the reinstatement of the sunlit lawns and vibrant flower gardens. There are many beautiful statues in the Water Gardens including the Discuss Throwing 'giant' pictured below.
Our Unimog with the crane attachment has enabled us to get into some tricky to reach places such as between the pleached Lime trees (shown in the bottom right picture) to remove large sections of timber. Some of these pieces of timber will be milled up at an event at the Water Gardens to be turned into bird and bat boxes to be used on site and much of the woodchippings and logwood has been taken to Sunnyside Rural Trust for use in their wood fuel burner.
Our part in the project is expected to take around 5 weeks, making sure we are finished before the bird nesting season begins.
Posted by Lauran Wise on 22nd January 2015 - Write a comment
Latest News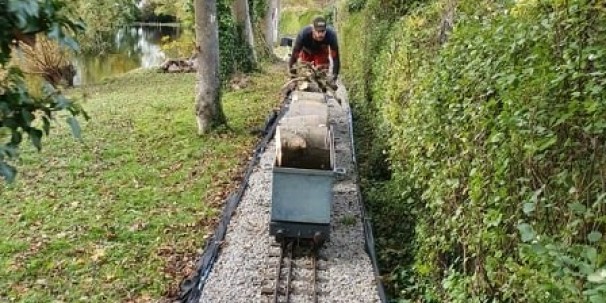 When our client has a miniture railway.. It would be rude not to use it! ;)
The mini railway proved to be a valuable resource for moving equipment and logs around the ga...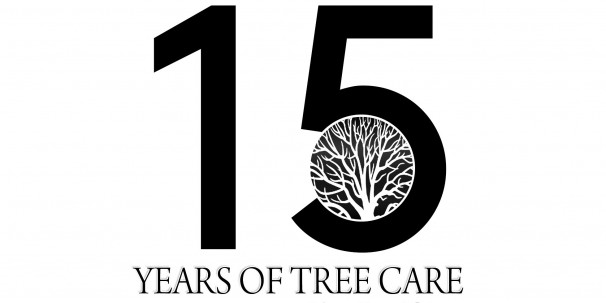 Treelife are proud to announce that they have now been delivering excellent tree care for 15 years.
Late in 2004 Tim Wise and Greg Love started trading to private client...