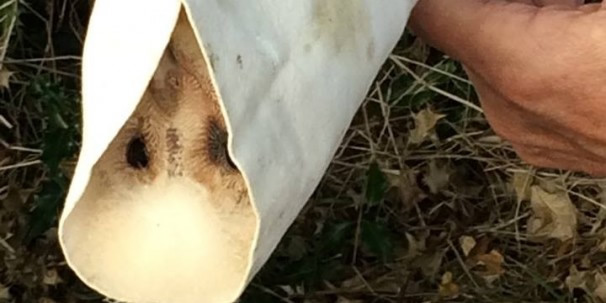 Barn Owl Success!
Look at what we found in a Barn Owl box that Treelife had put up about 5 years ago, 2 chicks. One male and one female. It has aparently been a great year for Barn Owls and was a fantastic surprise to see the new residents in the box.
We contacted The Barn Owl Trust who sent someone round to weigh and ring the birds. Fingers crossed the chicks will successfully fledge and the parents will return to nest again next year.

If you would like Treelife to help site and position owl boxes drop us a line.
Posted by Tim Wise on 23rd September 2014 - Write a comment
Latest News
When our client has a miniture railway.. It would be rude not to use it! ;)
The mini railway proved to be a valuable resource for moving equipment and logs around the ga...
Treelife are proud to announce that they have now been delivering excellent tree care for 15 years.
Late in 2004 Tim Wise and Greg Love started trading to private client...