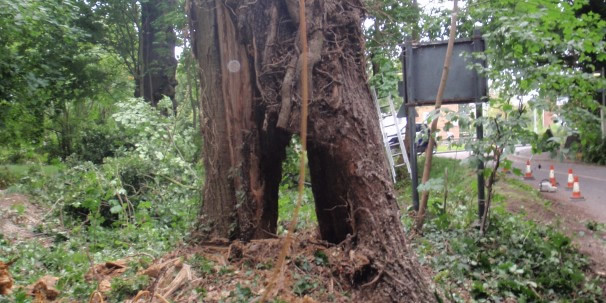 More than meets the eye!
We were called in by Dacorum Borough Council to remove an Oak tree outside Camalot Rugby Club in Hemel. Upon first glance the tree appeared to be intact but as we began to remove the Ivy growing up the tree it became evident that the tree was in far worse shape than we first thought. The tree had rotted right through! Within a minute we had managed to kick right through the base of the tree! Due to the condition of the tree we had to very carefully sectionally fell the unstable tree.
Posted by Lauran Wise on 08th July 2011 - Write a comment
Latest News
When our client has a miniture railway.. It would be rude not to use it! ;)
The mini railway proved to be a valuable resource for moving equipment and logs around the ga...
Treelife are proud to announce that they have now been delivering excellent tree care for 15 years.
Late in 2004 Tim Wise and Greg Love started trading to private client...