Treelife receive LEADER grant for new equipment
We have just received a grant from the Chilterns LEADER project. The LEADER project is a scheme for delivering funding for farmers, foresters, rural businesses and community organisations. The grant will part fund the purchase of a mobile saw mill and log delivery vehicle. The new sawmill will enable us to make full use of the timber which is produced as a by product of the work we carry out. We will be able to take the mill onto site and produce timber which can then be sold on, making full use and recycling the wood.
Also having recently purchased a firewood processor the new delivery vehicle will allow us to further expand this element of our business. If you would like to place an order for logs or timber please contact Treelife on 01442 863926.
Here you can see Adam using the firewood processor.
Posted by Lauran Wise on 08th July 2013 - Write a comment
Latest News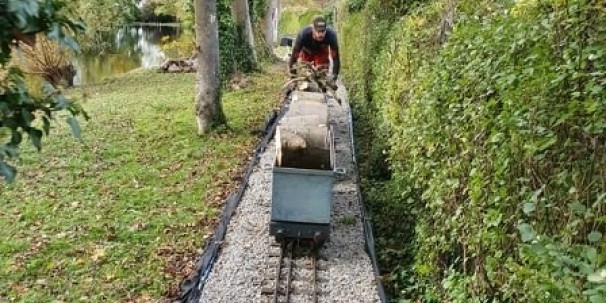 When our client has a miniture railway.. It would be rude not to use it! ;)
The mini railway proved to be a valuable resource for moving equipment and logs around the ga...
Treelife are proud to announce that they have now been delivering excellent tree care for 15 years.
Late in 2004 Tim Wise and Greg Love started trading to private client...