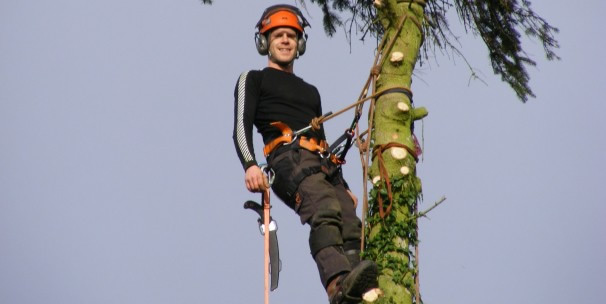 Tim works on childhood tree
This large Norway Spruce was one of the first trees that Treelife's owner Tim climbed as a child in the garden of the house he grew up in. It had unfortunately grown far too big for the space it was in so it had to be felled. Tim thought it only right that he should be the one to fell the Christmas Giant!
You can see step by step below how the tree was stripped of its branches and sectionally felled to ground level.
Posted by Lauran Wise on 01st February 2012 - Write a comment
Latest News
When our client has a miniture railway.. It would be rude not to use it! ;)
The mini railway proved to be a valuable resource for moving equipment and logs around the ga...
Treelife are proud to announce that they have now been delivering excellent tree care for 15 years.
Late in 2004 Tim Wise and Greg Love started trading to private client...