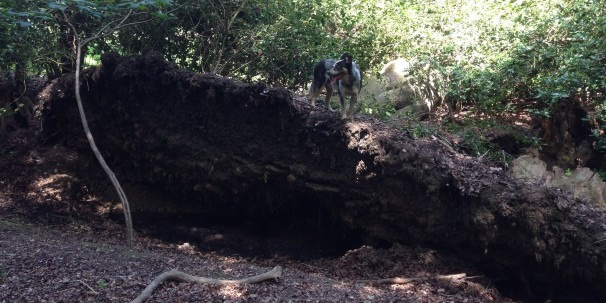 Fallen giant at Iver Heath
The team have been working for Buckinghamshire County Council at Iver Heath, a beautiful area full of amazing Veteran trees.
A large Beech had been undermined over the years by a small stream running beneath it and had fallen to the forest floor. The whole root plate had lifted and tree was still very much alive. The team reduced the tree, removed the limbs badly damaged by the fall and cleared the branches away from the fenceline.
The tree has a strong chance of survival and the roots certainly have a good water supply! Hopefully this tree will continue for a long life amongst its amazing veteran neighbours.
Posted by Tim Wise on 30th June 2014 - Write a comment
Latest News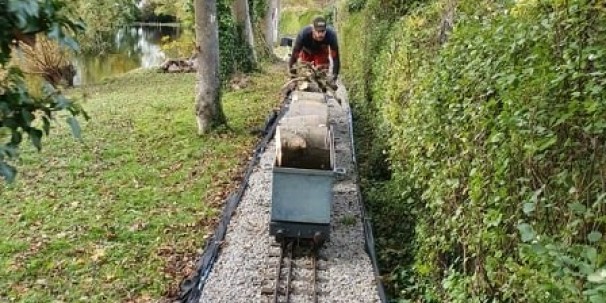 When our client has a miniture railway.. It would be rude not to use it! ;)
The mini railway proved to be a valuable resource for moving equipment and logs around the ga...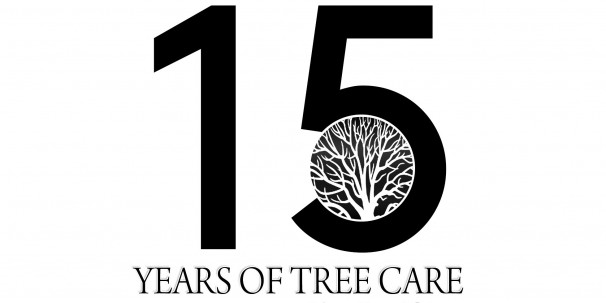 Treelife are proud to announce that they have now been delivering excellent tree care for 15 years.
Late in 2004 Tim Wise and Greg Love started trading to private client...