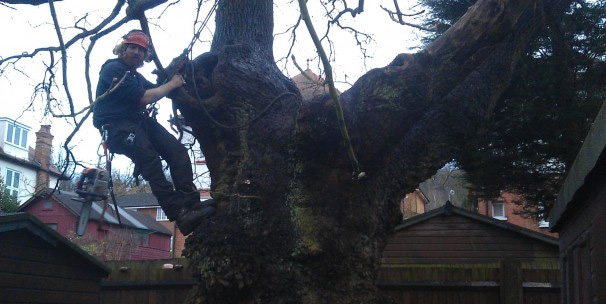 Hidden Gem
We were asked to have a look at a veteran Oak tree hidden in the back garden of a residence on Harrow on the Hill.
The Oak is thought to have been planted in the 17th Century during the reign of King Charles II as a boundary marker. How the landscape surrounding this ancient tree would have changed during it's life, from green fields to the urban area that surrounds it today! The Oak has been pollarded in the past, a process where branches are removed above head height and allowed to re-grow. Pollarded trees often have an expanded trunk at its base as in the photos below. The pollarding would have helped prolong their life.
The tree is an amazing habitat but was showing signs of decay and rot pockets. We met with the Harrow Council tree officer and arranged to delicately reduce the tree leaving the solid deadwood where possible. The wood that was removed was stacked beneath the tree to retain this important habitat.
Posted by Lauran Wise on 22nd December 2011 - Write a comment
Latest News
When our client has a miniture railway.. It would be rude not to use it! ;)
The mini railway proved to be a valuable resource for moving equipment and logs around the ga...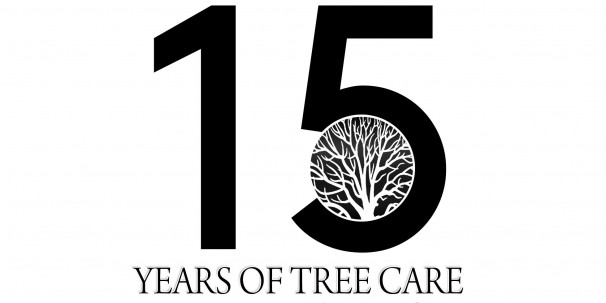 Treelife are proud to announce that they have now been delivering excellent tree care for 15 years.
Late in 2004 Tim Wise and Greg Love started trading to private client...